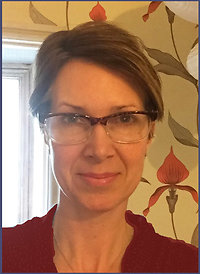 Hypnotherapy to Stop Smoking
Stop Smoking Lewes
Hypnotherapy to help you quit smoking nicotine & cigarettes

Rue Asher is a clinical hypnotherapist working in Lewes, East Sussex, with 16 years experience offering:

• A powerful, effective and fast way to stop smoking for good
• An outstanding success rate, with only 5% of clients requesting her free back up session
• A warm, cosy and comfortable setting, in central Lewes East Sussex, in which clients find it easy to relax
• Zoom virtual hypnosis as an alternative to face-to-face treatment. Find out more information here
• An ethically led practice with flexible appointment times and available access to local parking and public transport

Find out more about my One and Two Session Smoking Programs

BOOK AN APPOINTMENT TODAY 01273 470498


"Just to let you know that I have not had a cigarette since the session, over a month now. Thank you!" John (May 2018)
'Hypnosis is the most effective way of giving up smoking, according to the largest ever scientific comparison of ways of giving up.' (Source: New Scientist - vol 136, issue 1845, Oct 31 1992)
Why Choose Hypnotherapy To Quit Smoking With Me?
• I offer a one-to-one service, closely tailoring the sessions to meet individual needs
• I have 24 years experience working in both the private and public sector as a Clinical Hypnotherapist and now specialise in Hypnosis for the Cessation of Smoking, and have helped countless people to quit smoking for good - read some of their testimonials
• I am an ex-smoker who used the same technique to help myself quit for good - read my story
• I have developed a unique approach, incorporating modern psychology, motivational strategies and advanced hypnosis
• I teach a unique and powerful way of eliminating any residual craving, and as a result less than 5% of my clients in the last year have requested a free back-up session
• I offer flexible appointment times including: weekdays, evenings and weekends
• I am based in Lewes, East Sussex within convenient reach of Brighton and Eastbourne and offer a warm, cosy and comfortable setting in which clients find it easy to relax
Nervous About Hypnosis?
It's common to feel apprehensive about a hypnotherapy session especially if it is your first time, however if you would describe yourself as feeling 'scared' then you may like to read my page About Hypnosis to put your mind at rest. Afterwards if you still feel more than just a little apprehensive, it may be worth considering an alternative method.
Stress and Smoking:
If stress and smoking go hand in hand for you and lead you to reach for that packet, it can be helpful to understand something of how your nervous system works, and nicotine's ultimately damaging influence upon it. In the course of my One Step Smoking Session I talk a little about this and offer some helpful suggestions for you to get your system back in balance, in order to help you to cope with life's ups and downs without reliance on cigarettes.
If you live or work in or around any of these areas, I can help you quit smoking for good: Lewes, Brighton, Eastbourne, Uckfield, Ringmer, Newhaven and Peacehaven in East Sussex, Burgess Hill, Ditchling, Hassocks and Haywards Heath in West Sussex.